… made effective
Pix360.com is the largest real estate photography company in Sarasota & Manatee County since 2000. Detlev von Kessel, the owner of Pix360 does what he loves!  An award winning, Sarasota photographer, Detlev says "Every click of the shutter is the sight and sound of me taking that leap at being remarkable, because for me remarkable means creating remarkable imagery for extraordinary people." For over 10 years Detlev has created extraordinary photography for Sarasota realtors and residents. His real estate photography and marketing concepts from virtual tours to cutting edge technology for mobile devices are incredible. One of Sarasota Florida's finest photographers, Detlev provides an array of services featuring real estate photography, virtual tours, aerial photography as well as portraits, wedding and model photography.  Products and services of Pix360.com include:
We are now offering MANICURED FRONT ELEVATION Photo for your Magazine Advertising or postcards.
See following sample (BEFORE/AFTER)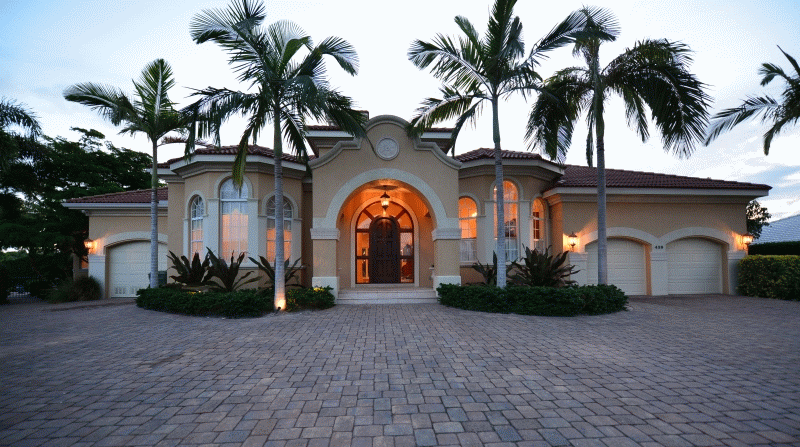 OUR SERVICES INCLUDE:
Full Screen Flash Slideshows
Video-Slideshows
Architectural Photography
Aerial Photography
Virtual Staging
Real Estate Agent Video Profile
Real Estate Agent Property Video
Portrait, Model and Wedding Photography
Sarasota Event Photography
Professional Voice Overs
Sarasota Stock Photos
Video Blogs
serving SARASOTA & MIAMI area
Pix360.com services for Sarasota architectural photography focus on interior photography. Occasionally our requests for services include industrial photography and sometimes images for local magazines. Our customer base is primarily the Sarasota community of architects, interior designers, advertising agencies and industries offering quality professional commercial architectural and interior photography. Our photographers are dedicated to creating images that showcase both real estate at its best and real estate's interior design promoting properties with images that will successfully market your products and projects.
Pix360.com also works on special projects out of state including over 100 projects in California, Arizona, Texas, New Jersey, New York and Europe. In the state of Florida, our photographers have photographed over 20,000 real estate properties in the cities and surrounding areas of Sarasota, Tampa, Miami, Palm Beach, Naples, Orlando and Jacksonville.
We hope you will view and enjoy our photography, and we look forward to helping you on your next marketing project.
We are now offering AERIAL HD VIDEOS & AERIAL PHOTOS in magazine quality. See samples here:
Give Detlev a call at 941-924-9809 to have a chat about your photography needs. Pix 360.com offers up-to-date technology for the real estate industry and can showcase your listing in it finest hour.  Detlev is a Sarasota photographer who can record your most memorable moments too.  Just a phone call away!  Book Pix360.com today.